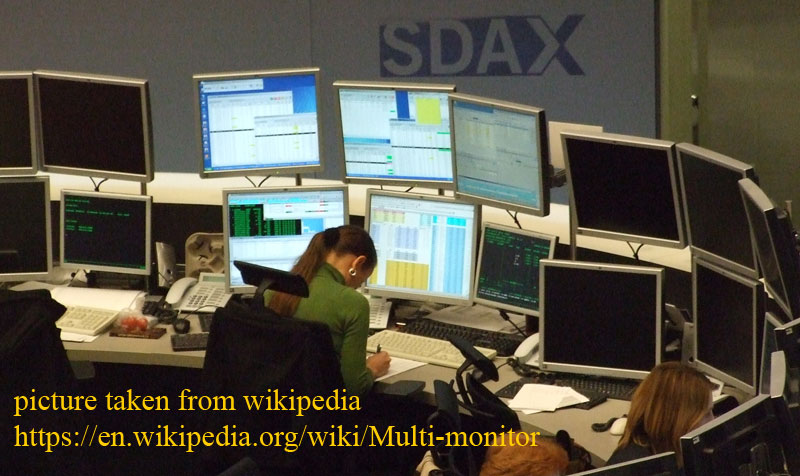 Some of my friends and partners had question to me. Why am I need multi screen for my forex/stock trading? Okay, this is not definitely 100% a "must have" or "must do" for traders. But by the time, you will always do research. Forex and stock exchange has not enough knowledge to stop studying and researching. I think you will agree with me at this point.
Now, when you feel you had open enough windows pair at your Metatrader, then you will make some limited technical and fundamental analytic. For example, at one screen, we can maximally open chart and some information like this: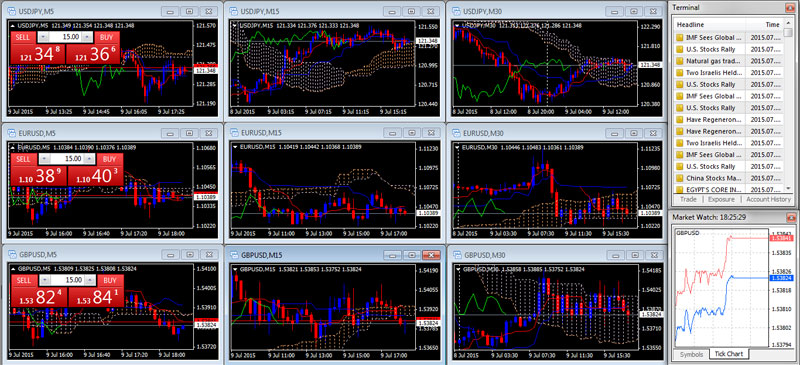 Then how about other chart? Of course you can open in another Metatrader and put it back-to-back then load them as necessary. If you feel this condition is okay for you, I believe it would not for long time. How about fundamental? How about thick chart? How about if there is nothing to be trade and you feel boring in front of your Metatrader?
Three years ago I had 4 screen at my trading room, and now I can't denied that I need 6 screen. At this moment, I promise to my self that using 6 screen are more than enough for me. At the time of my 4 screen, I'm displaying:
Upper screen for fundamental indicators
Left screen for crosspairs
Right screen for main pairs
Middle screen for my works
Then when I felt I need to add some multi time frame at one pair, I add two more screen. This is ideal enough for me and not for showing off. Who I would showing off my trading room anyway.
My screen configuration has no standard operation procedure for trader. I arrange them as what I need.
Why Multi Screen Needed for Trading Forex or Stock?