What is the most match and accurate indicator for trading in cross pair, like GBP/JPY, EUR/JPY, GBP/EUR, etc.
My answer is nothing at all. Cross pairs are moving only on price action. They don't care about crossing MA, SMA, Ichimoku cloud, even Supply-Demand. How do I entering the cross pairs market, is comparing the main pairs movement. Several reason makes big player interested to enter the cross pair are:
Most of cross pair are expensive. 1 pip of cross pair can bring them more profit that main pairs.
Cross pairs are easily ruin all main pairs market.
Cross pairs can be a "bait" for make a big trade on main pair.
So with those points of interest, I can determine how those big players thinking of. If you want to win a battle, you have to read and predict your enemy's strategy. Once you know the movement prediction, you will win the battle. This could be the same condition in forex. Remember what i'd said on the previous post, "….market price move in the same pattern every year to year until today…".
Here I will give you some example for makin a decision for entering cross pair trade.
Chose a pair, i.e. EUR/JPY.
Open these chart in the same time frame of your cross pair chart: USD/JPY an EUR/USD.
For more accuracy, open these chart: GBP/USD, AUD/USD, and NZD/USD.
Watch the main pairs and wait until you found USD/JPY and EUR/USD moving at the same direction.
You will see the EUR/JPY moving at the same direction too.
Open the trade BUY or SELL, depend on the direction of EUR/JPY after confirming the same movement direction as USD/JPY and EUR/USD.
Confirm and compare the movement of EUR/JPY with  GBP/USD, AUD/USD, and NZD/USD. These three main pairs is for your clue to determine of EUR/JPY movement getting weak or strong, to close the trade.
The timing for trade on cross pair is on 10-20 minutes and 40-40 minutes.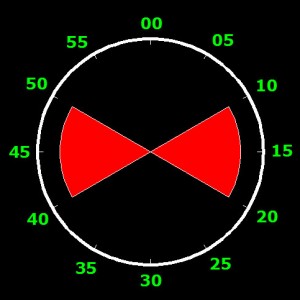 Please do not just read this technique, try it with practice using demo account. Do not use your real money until you can understand what am I telling you.
Forex Trading Method for Cross Pair