Do you need proof of my method? Here I give you what I just trade.
If you ask me about my big profit balance proof, I will not give you at all. This article is just for sharing. Not for showing off and being smug or cocky.
This trade I did on 10 minutes before the new 1 hour candle. And I opened sell after the price going down out of Supply-Demand indicator. I closed the trade 1 minute before the new 1 hour candle change. Try this, you will gain profit just like me.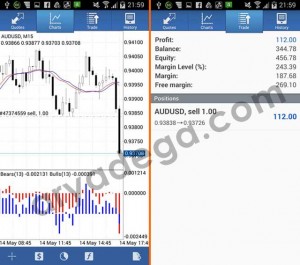 Next post will be my last post. I will write all my method in resume with complete picture and indicator.
(to be continued)
My Own Trading Method #4, "The Example"